---21th Annual Gaspar-T ---

January 27, 2018

11:00am to 6:00pm

To our friends and friends of friends: due to unforeseen circumstances from the local and federal regulatory agencies we have been forced to change our format for the last 20 years from alcohol provided (in addition to BYOB) to BYOB only. We will do the legwork by providing a wide variety of mixers, ice, ice tubs, and cups…you will simply need to supply your own liquor. This is not our decision, this is a decision we have made in order to prevent our wonderful party from being shut down. We are a small group of people that have invited you to our party. If we could, we would provide you with everything you all want and expect as always. Unfortunately we cannot. Please work with us so that we can have the best time possible.
As is a Privately run party and not a public event, funds are limited and not available for refund. All vendors have been paid and any remaining proceeds go to The Boys and Girls club.
Thank you all!

Gaspar-T

This is a closed, private party organized by a group of local Tampa Bay business leaders and the residents of the Bayshore Royal for their friends, family, and clients to enjoy the Gasparilla Parade in a safe and organized environment. It is not open to the general public. You must be invited by an organizer of the event to attend. If you are not personally invited and on the guest list, you will not be admitted. Alcohol and food are not sold on the premises.

Location is at Howard and Bayshore at the Bayshore Royal Condominium's front lawn.


Food will be provided by PORT-A-PIT BAR-B QUE


BBQ Chicken
Pulled Pork
Hamburgers and hotdogs
Coleslaw
Potato Salad
Baked Beans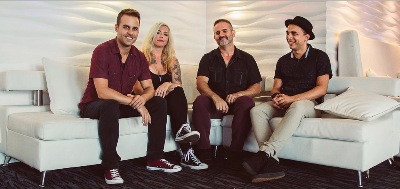 Out of the creative minds of four musicians from all over the world comes a new show for weddings, events, beach bars and night clubs.

From chart topping hits of today to the classics from the 70s, 80s and 90s that make you want to sing along, #NoFilter brings a fast-paced energetic performance to keep you entertained throughout the entire evening. With a professional PA and state of the art light and video show, everything looks better with...